---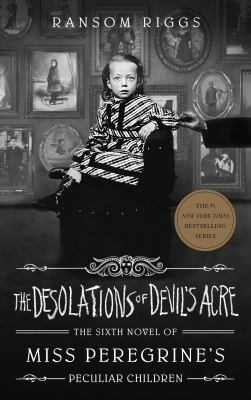 Book
The desolations of Devil's Acre
Copies
1 Total copies,
1
Copies are in
,
0
Copies are out
.
"The last thing Jacob Portman saw before the world went dark was a terrible, familiar face. Suddenly, he and Noor are back in the place where everything began--his grandfather's house. Jacob doesn't know how they escaped from V's loop to find themselves in Florida. But he does know one thing for certain: Caul has returned. Risen from the Library of Souls and more powerful than ever, Caul and his apocalyptic agenda seem unstoppable. Only one hope remains--deliver Noor to the meeting place of the seven prophesied ones. If they can decipher its secret location."-- From publisher's marketing.
Title
The desolations of Devil's Acre
Published
New York : Dutton Books, 2021.
Publication Desc
503 pages : illustrations ;
Target Audience
Pre-adolescent